In this article I'm going to show you how to program the DIRECTV remote to a television.
This will allow the remote to control the TV's volume and power.
Step 1: Slide the mode switch at the top of the remote all the way to the right.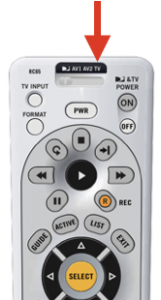 Step 2: Get the TV code by clicking here.
Just enter the brand of the TV and press search. Then come back to this page (I'll wait).
Step 3: Press and hold mute and select (at the same time) for 3-4 seconds.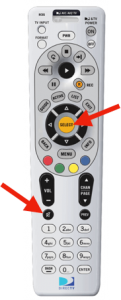 Step 4: Enter the 5 digit code you got in the earlier step.
Step 5: Check to see if the remote changes the TV's volume.
If it didn't work, you'll have to try more codes. Just go back to DIRECTV's website and try some more codes.
And that's all there is to programming a DIRECTV remote.